Castellon Airport Sack Falconry Team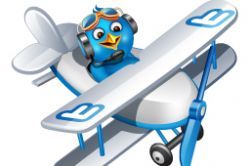 Don't believe a word that they say, when critics tell you that there has been no take off or landings at Castellon Airport.
Sadly, aside from the occasional test flight undertaken by AENA or EASA, the only flights being conducted are by the Falcons employed at the facility to keep wildlife - such as Rabbits - at bay.
However it now seems that the Falconry service providers at the Airport have had their name tarnished by being linked to the smuggling of protected species of wildlife, and are currently being investigated by the Guardia Civil.
Although quite on the subject until specifically asked by the press, the Generalitat Valenciana were quick to point out the Falconry service provider had been dismissed from their contract, shortly after being brought to their attention on the 11th June, however other sources have said that this was also intended to be an area where the President of Aerocas, Jose Ciscar, intended to make cost savings anyway.
Ciscar, who is also the Vice President of the Generalitat, took over as President of Aerocas following the resignation of Carlos Fabra in April. He is due to present his report on areas where these cost savings can be made on the 15th of August.
Falconry is recommended by the Spanish Air Safety Agency (EASA) as a means of keeping the wildlife surrounding Airports under control. However Aerocas, who are 99% owned by the Generalitat Valenciana, decided to commence with their 90'000 Per Year contract back in March 2011. As yet, no passenger aircraft has landed at the airport.
Recommended Reading
• Castellon Airport spends 90k on Falconry
• Aerocas 'Would be most efficient and cost effective manager of Castellon Airport'