Internet thieves prey on rail crash tragedy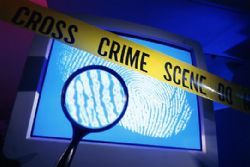 Cybercriminals are exploiting the Galica Train crash by promising news updates from the scene, then sending spam e mails about the tragedy, then linking unsuspecting recipients to malware-infected sites instead.
Internet Security Consultant Conrad Longmore said how this is similar to action earlier in the week regarding the birth of the royal baby in the UK.
"The link in the email goes to a legitimate hacked site which tries to load one or more...scripts," Longmore said in a recent blog post.
The unsuspecting victim is then redirected to a landing page which is often a hijacked GoDaddy domain and usually promises a video clip of the accident as it happened.
The victim computer could then find itself infected with Trojan-PSW.Win32.Fareit.pjt, a password stealer, which searches for browser cookies, FTP client credentials and email passwords.
Victims who receive the spam mails and click on the links are taken to sites that try to infect them with the Zeus malware, which then attempts to steal their banking data.
The malware also allows the infected computers to be remotely controlled by the attacker.