Spain's total tourist expenditure up 6.6% 2013 to date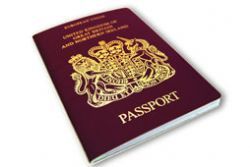 Tourism Expenditure in Spain jumped by 6.6% in the first half of 2013, compared to the same period in 2012, according to data released on Friday by the Ministry of Industry, Energy and Tourism.
The total spent by Foreign Visitors to Spain increased to €24.416 billion between January and June this year, with an average daily spending of €110 (up by 2.4% on same period 2012) and an average total spend per person, per stay of €936 (up 2.2% on same period 2012).
The report noted that Brits spent more than others - 19.4% of the total, at €4.731 billion in the first half of the year, an increase of 5.6% on the same period in 2012.
This was followed by the Germans and Scandinavians, who spent €4.015 billion and €2.613 billion respectively, and contributing increases of 2.8% and 15.4% respectively.
The French spent €2.274 billion, with an 18.5% increase.
Catalonia remained a popular choice of destination, which saw a spend of €5.730 billion, and an increase of 10.3% compared to the same period of 2012.
The second most popular choice with tourists was the Canary Islands, where foreign visitors spent a total of €5.329 billion - 7.5% up up on the first half of last year.
According to the United Nations World Tourism Organisation report of 2012, Spain remain the fourth most visited country in the world.