Castellon Airport : Timing of Opening Ceremony "Illegal"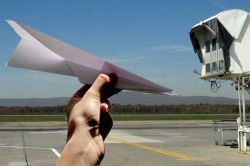 The Compromís Party for the Region of Valencia said today how the Generaitat has "camouflaged the original cost to open Castellon Airport".
In a statement, the opposition party said how the Generalitat Valencian, and in particular the Minister for the economy, Max Buch, had been vague about the costs involved with the opening ceremony in March 2011, and the operating costs since then.
The Party Deputy, Monica Oltra, told members of the press how the opening ceremony was conducted "in an irregular manner", and suggested that the opening date in particular - 26th March 2011 - was done for political purposes.
Just 6 days later Aerocas - 99% owned by the Generalitat Valenciana - was officially appointed to operate the facility.
According Oltra, the timing of the 2 event specifically contradicts acts expressly prohibited by the Election Board.
Read further Castellon Airport news by clicking the link >> HERE <<.