Paramount Murcia : Work unlikely to commence in September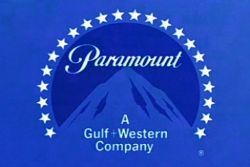 The Planning Department for the Regional Government of Murcia has said how Premursa has now awarded 70% of the contract for the construction of the the project.
However, Councilor Angel Canovas conceded that this made the September deadline previously "guaranteed" by Premursa very difficult.
"We estimate that by October or November we will be in a position to grant licenses to start these works, providing the necessary documentation is submitted"
The deadline for the submission of tender documents for various aspects of the project ends tomorrow, Sunday 28th July.
Contracts are expected to be awarded Mid-September, however for their part the Ayuntamiento of Alhama de Murcia has already said how they will not be issuing any licences until Q4 of 2013.
However, in a further twist the Regional Minister of Bullshit (Sorry, Tourism) Pedro Alberto Cruz, commented just yesterday how work "Could begin in September".
Recommended Reading
• Paramount Murcia : Complete News Archive
• Paramount Murcia WILL be open by Summer 2015
• Paramount Murcia to award construction contracts in September