UK Protests to Spain over Gibraltar Border delays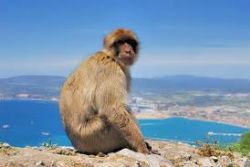 The UK's Foreign Secretary has called upon Spain to provide answers over claims it is deliberately caused massive hold-ups at the border with Gibraltar.
William Hague telephoned his Spanish counterpart, Garcia Margallo, to raise "serious concerns" after a weekend of heightened tensions when officials carried out intensive vehicle searches in searing heat causing lengthy delays.
Thousands of cars leaving the British territory were stopped for checks causing delays of up to 6 hours.
Gibraltar's government accused Spain of "torture" by inflicting searches on vulnerable passengers and causing "unnecessary delays".
Mr Hague used British diplomatic channels to make Britain's concerns of the dispute known over the weekend but tonight moved to intervene directly.
A Foreign Office spokesman said: "We are aware and very concerned about events at the Spain/Gibraltar border.
"Over the weekend, our Ambassador in Madrid has raised our concerns with the Spanish Deputy Foreign Minister and we have registered our protest with the Spanish Ambassador in London. The Foreign Secretary has also called the Spanish Foreign Minister Garcia-Margallo this evening to express our serious concerns and to urge a speedy resolution to the problems at the border."
The move comes after relations were strained following a number of accusations of Spanish incursions into British waters.
The Gibraltar government said the delays had affected thousands of people, according to a statement reported by the BBC. "The Spanish Government has inflicted these unnecessary delays on the elderly, children and the infirm in up to 30 degrees of heat.
"This torture has resulted in an ambulance being deployed to treat people with medical conditions. On Friday, for instance, a Spanish man had to be taken to hospital with chest pains."