Spain Studies Cutting Aid to Large Power Users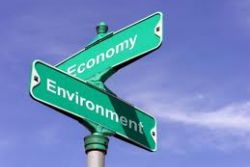 According to Expanison, the Spanish government is considering forcing industrial consumers of electricity to give up some of the €2.5 billion of state aid they receive each year.
The companies targeted are those that earn money by utilising heat recovery from waste heat from their industrial processes, and at the same time get paid a stipend for agreeing to suspend electricity consumption when supplies are limited.
Industrial users such as factories and steelworks earn about €700 million each year for agreeing to such "interruptibility" although the emergency measure hasn't been used in more than a decade, according to the news report.
Yesterday El Pais revealed how the Government was clamping down on taxes levied on consumers of solar power .
With such measures, it appears that Government is doing all it can to disincentivize anybody wishing to use green or renewable energy.