Catalans Could end Madrid 2020 Olympic bid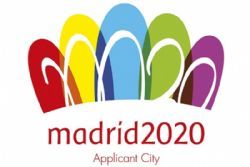 Never one to be outdone by Madrid, it has been reported that Barcelona has recently submitted a bid to host the 2022 Winter Olympic Games.
Just 2 years after it is hoped Madrid will play host to the 2020 Olympic Games, the Catalan city is hoping to bring international sports back to Barcelona for what will the 30 year anniversary of the city hosting the 1992 Olympic Games.
According to the Spanish Newspaper 'The Independent', Barcelona Mayor Xavier Trias confirmed Barcelona's bid during a meeting of the French Chamber of Commerce of Barcelona. If successful, it would be the first time a city has hosted both Summer and Winter versions of the Olympic Games.
However, on tiny point that is sure to upset Spain-Catalan relations is that fact that Barcelona's bid would be void if Madrid is to succeed in hosting the 2020 Summer Olympics.
Equally so, if the International Olympic Committee believes that Barcelona is strong contender for hosting Winter 2022, it could put paid to Madrid's bid to host Summer 2020.
With just 40 days to go before the IOC announces it's decision on the successfull candidate as host for 2020, the Mayor admitted the timing of the announcement may be "indecent".
Spain has never been shy of submitting bids to host both the Summer and Winter Olympics - with 4 Winter bids and 5 Summer bids made since Spain last hosted any Olympic event .
Other cities expressing interest in hosting the 2022 Winter Olympic Games include Munich, Stockholm, Lviv in the Ukraine, and Krakow Poland.
Barcelona's application must now be formally submitted to the Spanish Olympic Committee by November 14th, with the host of the 2022 Winter Olympic Games being announced in October 2015.