Driver was on Phone to Employers RENFE at Moment of Galicia Train Crash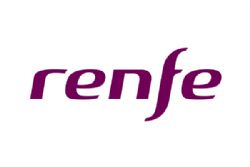 Spanish train driver Francisco Garzon was on the phone to state railways employers RENFE when the train he was driving derailed just outside Santiago de Compostela killing 79 people and injuring many more.
The court investigating the crash released the information along with velocity readings which revealed the train was travelling at 192kph (approx. 120mph), however the train had slowed to 153kph seconds before the crash after a break had been applied.
It is unclear at this time if the brake had activated automatically or whether the driver himself acted to slow the train.
Surprisingly, RENFE never mentioned anything about being on the phone with the driver at the time of the accident and new questions are being made as to why they failed to mention anything about the conversation and more importantly, the content of the conversation.
Speculation is rife that the driver may have been distracted resulting in the devastating accident, which if this phone conversation proves to be the cause of that distraction, may alter the course of the investigation and see RENFE in the dock alongside the driver.