Expats to benefit from FCO advice on Twitter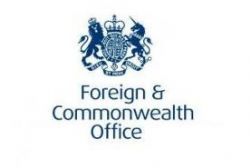 It used to be the case that the Foreign & Commonwealth Office (FCO) encouraged expatriates to register with them in case anything went wrong while they were abroad.
While some conscientious expats did follow this advice, take-up always remained relatively low and earlier this year the scheme was scrapped.
Instead, those living abroad and suffering problems will now have the opportunity to contact consular staff through Twitter.
The new @FCOtravel account will be manned from 9am to 6pm British time Monday to Friday with the aim of answering queries.
These may relate to anything from passport and visa issues to travel safety or problems that have arisen.
The FCO aims to have all queries submitted during working hours responded to within 30 minutes.
Any dialogue that requires personal data to be communicated will be taken offline and dealt with separately.
The move comes as many expats will be expecting family and friends to visit them for prolonged stays over the summer.
On its website, the FCO says that the new service will "ensure British people travelling overseas have a trouble-free trip".
So far a 2-month trial of the Twitter advice account has proved effective and made information more accessible to the technology savvy.
The FCO states: "This project is leading the way in providing consular services to customers more quickly and directly, and is part of the UK government 'digital by default' agenda."
Despite the FCO continuing to publish travel updates and destination advice on its website, there has been increased demand for a more up-to-date way of contacting consular staff.
Those in trouble abroad can still ring, email or visit a consulate in person if they require assistance, but less critical issues can be dealt with through Twitter.
The FCO is a vital resource for anyone heading to a different country to travel, live or visit friends as it is constantly updated with the latest travel advice.