Spain regulator probes petrol pump pricing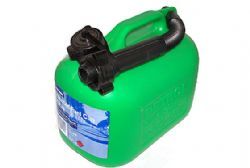 The Spanish competition regulator on Tuesday opened an investigation that could lead to sanctions against oil companies for possible collusion to hike petrol prices to protect profits at a time of recession.
The Competition Commission said the probe, likely to last 18 months, would focus on oil companies Repsol, Cepsa, BP Espana, DISA, Meroil and Galp.
Following inspections at the headquarters of most of the companies and the Spanish Association of Oil Product Operators, the regulator said it had found signs of anti-competitive practices related to fuel prices charged at petrol pumps.
Spain's energy regulator, the CNE, in May accused Repsol, BP and Cepsa of increasing prices in Spain to compensate for falling demand in a recession.
Although Spanish fuel prices are higher than the EU average, lower taxes mean the final consumer price is below the average.
Lower prices charged by oil companies at the pump would give the Spanish government more room to raise fuel taxes at a time when it is desperately in search of higher revenue to pay down the deficit.