Spain to donate €500'000 in foreign aid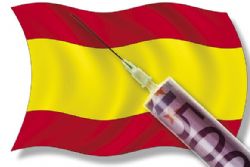 The Spanish Government has announced a new contribution of 500,000 euros to the International Committee of the Red Cross as part of its efforts to support Jordan in hosting Syrian refugees.
Spain has also made a contribution of 450,000 euros to the UNHCR to support its financial assistance to vulnerable Syrian refugees living in urban areas in Jordan.
Meanwhile, earlier this week an unnamed Government source revealed how provisional calculations for the victims of the Spanish Train Crash had already begun. Payments of 146,000 Euros per fatality and up to 1,000,000 Euros per injury, depending upon severity, were the latest estimations.