Guardia Civil bust car counterfeit gang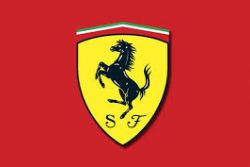 The Guardia Civil have announced how two Garages in Valencia that use to fake luxury cars have been raided, resulting in the arrest of 8 people.
Mid-range vehicles were transformed into faked high-end cars by the addition of fiberglass fittings and logos of the trademarks cited to simulate originals, and then sold on the Internet at about €40,000, with the cost of genuine models fetching €200,000.
A Guardia communique described how the overall appearance of the faked vehicle - both in terms of interior, exterior and engine - were almost perfect copies of the genuine article.
The majority of the faked parts used in the process were manufactured or fabricated in the facilities raided as opposed to imported from elsewhere.
The press release read how buyers were aware that their purchases were counterfeits, mostly manufactured to order in the Garages, located in Algemesi and Albalat dels Sorells.
In addition to the 8 arrests, a total of 19 vehicles - 17 Ferraris and 2 Aston Martins - were confiscated.