Commercial Property Market in Spain Begins Revival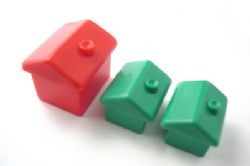 A report published by independent global property consultants Knight Frank shows the revival in Spain's commercial property market has begun.
Take up of office space in Madrid has risen almost 60% in the first quarter of 2013 compared to the same period in 2012, with businesses and investors signalling confidence in the market which is showing signs of increased stability.
Prime rents remained unchanged at €25 per square metre with analysts suggesting this rate had bottomed out having fallen by 40% since 2008. Office vacancy rates, which have been consistently rising since 2007, fell slightly in the first half of 2013 due in part to the lack of new space entering the market.
The sudden rise in the commercial property sector was boosted by some large scale transactions of late. Vodafone recently acquired 50,000 square metres in Madrid for its headquarters whereas AXA boosted its portfolio after buying €192 million of office space in Barcelona.
Confidence in the market could be due to more stability in the Eurozone as whispers of the block breaking up have substantially diminished.
Whilst the huge surge is mainly centred around major cities, it is hoped and likely, that the confidence will spread across the country spurred on by the saturation of relatively cheap commercial accommodation available.
Spain's delicate recovery depends on investors returning to Spain.