AENA Acquires Luton Airport from Abertis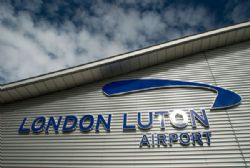 Spanish state owned airport authority AENA has acquired Luton Airport from Abertis for €502 Million.
Forming part of a consortium with AXA to buy up the remaining 90% held by Abertis, AENA were able to exercise their right to first refusal since they already owned 10% of the UK's fifth largest airport.
The deal still requires regulatory approval, however if approved, AENA plans to increase capacity at Luton from 10 million passengers to 18 million.
Spanish infrastructure companies have taken a lot of flack over the last 10 years with investments in UK infrastructure.
Ferrovial who took control of BAA in 2006, quickly discovered they had taken on one of the world's most heavily scrutinised airports, Heathrow. The conglomerate was berated in the UK press for failings in its operations and poor quality maintenance, which Ferrovial blamed on mistakes made before its purchase of BAA.
Abertis has been offloading airports it owns. In July Abertis sold airports in Stockholm and Belfast. In March, it sold Cardiff airport to the Welsh Government and in February its Bolivian airports were nationalised by the Government.