Paramount "The Model" Coming Soon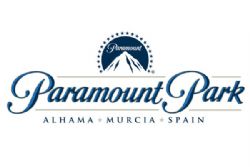 Regional Minister for Culture and Tourism, Pedro Alberto Cruz has announced that the model of the widely anticipated Paramount Theme Park will be unveiled in September.
Cruz said that Paramount Theme Park is the "most important project for the region and will be exhibited in the Archaeological Museum of Murcia".
The park has been fraught with problems since its conception, mainly due to funding issues, but also environmental concerns and land purchase issues. Initially, the park was meant to cover a surface area of 1.5 million square meters, however bowing to pressure from environmentalists and following problems with acquiring sufficient land, the project was scaled back to satisfy all groups concerned.
Cruz said construction will begin in September with the installation of access roads, channelling and electrical infrastructure although no contractor has been formally appointed.
Premursa, the company behind the Paramount Theme park, led by Jesus Samper are studying tender bids for contracts this month. Amongst the companies involved are Dragados, Fomento de Construcciones y Contractors, OHL and Ferrovial.
Michael Bartok, executive vice president of Paramount Licensing was accompanied by Jesus Samper last week on a tour of the region who met with regional President, Ramón Luis Valcárcel. Together they visited the site where Paramount Murcia is set to be build followed by a visit to inspect the facilities at Corvera, anticipated to be the main international doorway into Paramount Theme Park Murcia.
Latest forecasts by the Institute of Tourism reveal Corvera Airport will double the number of passengers arriving in the Community.