IMF urges urgent action from Spain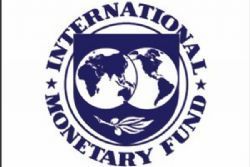 Spain's reform progress and a correction in its fiscal and external imbalances are helping it to stabilize its economy, but urgent action is needed to create jobs and stimulate growth, the IMF said.
The IMF, in a yearly assessment of Spain's economy, on Friday projected a slow and difficult turnaround from 8 straight quarters of contraction and said unemployment, which stood at 26.3% in Q2, was too high.
"The outlook is difficult and risks are high," the IMF said, pointing to continued fiscal consolidation, tight financing conditions for small firms and external risks such as a delayed European banking union and a slowdown in emerging markets.
Spain's economy has been contracting for two years and while the government has said growth will return in the second half of the year, many economists expect a long and weak recovery.
Spain has also faced a deep financial crisis, triggered by a 2008 property collapse, and while the sector has recovered, the fund highlighted that a weak economy could compromise a turnaround there too.
The IMF expects Spain to shrink 1.6% this year and remain flat in 2014. In the report, the fund said recent indicators suggest growth later this year and a gradual pick up to around one percent in the medium term.
But a worst case scenario, in which the government is forced to adopt deeper austerity measures, could result in no growth until 2017 and unemployment staying above 27%.
The IMF added that much more must be done at a European level to ease Spain's adjustment, saying the country would benefit from faster progress on a full banking union and measures to ease credit conditions.
DEEP CUTS
Spain has passed deep spending cuts and tax hikes to deflate one of the euro zone's highest public deficits, though this has worsened already dire consumer and business sentiment and weighed heavily on domestic demand and growth.
The IMF said it expects the government to pass additional austerity measures which would help to improve debt dynamics, but implied a lower growth path.
Spain's public deficit stood at 7% of GDP at the end of last year and the government agreed earlier this year with Brussels to reduce this to below 3% by 2016.
"The government's new medium-term structural deficit reduction targets strike a reasonable balance between reducing the deficit and supporting growth ... Going forward, it will be important to be flexible on nominal (and, if necessary, structural) targets if growth disappoints," the fund said.
The fiscal adjustment path should be more explicitly laid out and growth friendly, and suggested broadening the value-added tax base while including expenditure reviews of the health and education services in future budgets.
While the IMF said the political situation appeared stable, it warned that social tension could compromise reforms.
The deep austerity measures and an ongoing corruption case that could go as far as PM Mariano Rajoy have helped fuel street protests and have hit the popularity of the ruling party, which enjoys a solid parliamentary majority.