Spain to crack down on Gibraltar cross-border workers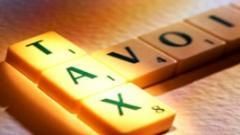 The Hacienda has announced it will investigate the taxes of those working in Gibraltar but living in Spain in a crackdown on Gibraltar-related "fiscal fraud", according to a report in ABC newspaper yesterday.
The report noted how a special working group had identified 3 main areas of action, including the ownership of properties through Gibraltar-based companies, however the focus on cross-border commuters is likely to be of most concern.
According to ABC, the Spanish Government wants to target an estimated 6,700 people who work in Gibraltar but live across the border, specifically Sotogrande, Estepona and Marbella.
"A large number of Gibraltarian citizens, who tend to leave the Rock at the weekend to head to their homes in Spain, fall into this category, which allows them – as European citizens – to enjoy social, community and health services in our country without paying a single euro toward the Treasury," the article said.
The newspaper claimed the Spanish government would rely on computer technology to identify the companies used to own properties and trace purchases.
"People who have genuine – but not tax - residence in Spain will also be investigated, so that they pay the same taxes as the rest of residents," the article added.
The task force had also identified a third focal point for the clampdown on Gibraltar, namely the cross-border trade in tobacco and the bunkering sector.
Spain estimates that over 6.8 million cartons of cigarettes were exported across the border from Gibraltar between January and June of this year.
The Spanish government will intensify checks at the border, not just with physical controls of the sort that led to the recent queues but by installing high-tech scanner too.
Out in the Bay of Gibraltar, ABC said the Spanish Government also planned to tighten controls on bunkering activity, though it was unclear as to what steps would be taken.
Any effort to target the bunkering sector, however, would pitch Spain into a head-on clash with the UK over jurisdiction in British Gibraltar territorial waters.
Recommended Reading
• Spain Raises Tensions With Gibraltar
• Spain's Ambassador to UK called to FO over Gibraltar