Castellon Airport to cost €2.5 Mln in year 1 of operation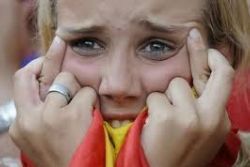 Unswervingly tenacious in her criticism of Castellon Airport, Monica Oltra, the Deputy spokesman for the Compromís Party in the Regional parliament of Valencia, has asked Aerocas for details as to how they they intend to to reduce the current expenditure at the facility by 19%.
The figures were quoted last week by the President of Aerocas, Jose Ciscar, who is also Vice-President of the Generalitat Valenciana.
Oltra reminded Ciscar of his promises that the cost to operate the regionally-owned airport would not exceed €2.5 Mln in the the first year of operation (whenever that may be!) and that the number of passenger served per year will reach 360'000 within 5 years - all at "zero cost to the public purse".
Meanwhile, her counterpart in the regional PSOE, María José Salvador, told parliament how the Generalitat Valenciana "has no roadmap for the airport and has "Committed a systematic deception".
Salvador reminded parliament that barely 2 weeks ago the Minister of Economy, Max Buch, had told the house how there was still no advised date for when the airport would become operational
Recommended Reading
• Castellon Airport Opening Ceremony 'Timing Illegal'
• Castellon Airport Sack Falconry Team
• Aerocas would be 'Most Efficient Manager of Castellon Airport'
• Gov't Accused of being Vague over Castellon Airport salaries