Gov't Subsidy Boosts Spain Car Sales for July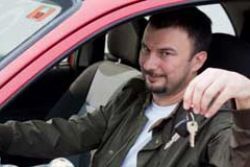 The Sale of new vehicles in Spain increased once again in July aided by the government's direct subsidy scheme to underpin a market undermined by weak consumer spending caused by the country's 2nd recession in 4 years.
According to figures released Thursday by the industry associations ANFAC, Ganvam and Faconauto, the number of new vehicle registrations, a proxy for sales, climbed 14.9% in the month for July 2012 to 75,024 units. The increase in July reduced the fall in sales in the first 7 months of the year to 2.1% In the period January-July, 461,382 units were sold.
Sales to the public, the main beneficiaries of the government's PIVE subsidy plan climbed 30.4% in July from the same month a year earlier. The plan allows for subsidies of up to €2,000 for individuals and companies that scrap older vehicles and purchase new, more environmentally friendly ones.
New car purchases by companies remained weak as the corporate sector continued to rein in investments and reduce debt. Sales declined 13.9% from a year earlier to 18,636 units and were down 21.5% in the first 7 months of the year at 113,539 units.
However, purchases of vehicles by car-hire firms rose 24.7% in the month to 12,344 as they renewed their fleets ahead of the main summer holiday period.
Recommended Reading
• Spain to Extend Government Car Subsidy Scheme