Spain's FCC posts net loss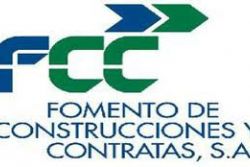 Spanish builder FCC slumped to a €607 million first-half loss on Monday, hit by falling revenues and hefty writedowns on renewable energy assets and its Alpine unit in Austria.
Revenue at FCC, Spain's 5th-biggest builder, fell 13.7% to €3.1 billion in the first 6 months of the year, the 9th consecutive quarter of declines amid vanishing public-sector contracts in Spain's protracted recession.
Spain accounts for 58% of total revenue.
The company wrote down €207 million for a deterioration in the value of its renewable energy subsidy following a series of energy reforms and €372 million on Austrian construction unit Alpine, which went bust in June.
FCC said it burned €47.7 million of operating cash in the first 6 months of the year, while net debt fell to €6.7 billion at June 30 from €7.1 billion at end-December.
The debt figure does not yet reflect recent asset sales, it said.
FCC has a 3-year plan aimed at reducing net debt by €2.7 billion by 2015 and focusing its business on infrastructure, environmental services and water management.
Chief Executive Juan Bejar, who was hired this year to revamp FCC after years of falling profits, said in July that the builder would complete a debt refinancing by October.
Shares in FCC, which have gained 21% so far this year on hopes for a company turnaround under Bejar, were flat at €11.305 this morning.