PSOE agree not to blame Gov't for Galicia train crash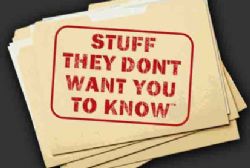 The PSOE will not hold the government accountable for the train crash of July 24th near Santiago de Compostela, which killed 79 passengers and wounded dozens more.
The fact that millions of Spaniards and foreigners are using train services over the summer holidays and the Spanish railroad industry's good international standing are 2 factors that made Socialist leader Alfredo Pérez Rubalcaba refrain from accusing the ruling Partido Popular of failures or shortcomings.
The Socialist opposition party will, however, request changes in the protocol to be followed by train drivers, as well as a technological upgrade of the network to ensure that automated control systems take over in the event of human error.
The leftist coalition Izquierda Plural and the Galician Nationalist Bloc (BNG) said they will demand an investigative committee, claiming that both the PP and the Socialists "share responsibility in the deficient state of Galician infrastructure," a BNG spokeswoman said.
The chairman of RENFE and the Public Works Minister Ana Pastor are due to address Congress on Thursday and Friday to explain the accident.
Read previous news articles concerning the Santiago train crash by clicking the link >> HERE <<