Vehicle Rental Cartel Exposed in Spain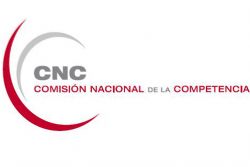 Spain's National Competitions Commission (Comisión Nacional de la Competencia), CNC, has issued fines of more than €35 Million on 17 vehicle rental companies and 2 associations based in Spain.
The fines were levied after investigators discovered the cartel had agreed minimum price fixing levels, conditions to abide by during seasonal periods and high demand along with creating revenue streams by charging for safety equipment including child seats as well as charging for additional drivers, all of which combined to set prices artificially high.
The investigation covered rental companies across Spain, however the primary focus was on companies based in Cataluña, Valencia, Andalucía and the Balearics. The period of the agreements held by the cartel date back as far as May 2005.
Investigators inspected the head offices of those suspected of being involved and discovered evidence of illegal agreements between the companies involved.
Additionally, the CNC said those involved had created a structure to avoid detection of their illegal practices with early warnings to alert each other of any potential investigation.
Never too far from bad press, negativity and complaints from angry and dissatisfied customers, Goldcar, one of Spain's largest vehicle rental companies, was fined the heaviest at more than €15 Million.
Other firms fined included Sol Mar, Centauro and Record-Go to name but a few. All of the companies fined were national or local independent companies, with the exception of the Avis which is worldwide and were fined almost €1.5 million for its part in the cartel.
Fined were calculated and based upon the volumes of business contracted and the net benefit to the companies involved.
Sol Mar appealed its fine of just under €800,000 however it was dismissed by the commission.
The two associations also fined were the Asociacion de Empresarios de Servicios de Vehiculos de Alquiler de Andalucía (AESVA) and the Asociacion Empresarial de Coches de Alquiler de Andalucía (AECA).