Spain's "bad bank" sells property developer loans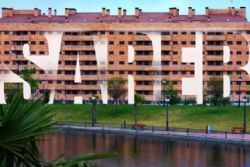 Spain's so-called bad bank, set up to purge state-rescued lenders of soured real estate assets, said on Friday it had sold €245 million worth of syndicated loans belonging to property developer Colonial.
The disposal is another sign the bad bank, established at the end of 2012 and known as SAREB, is speeding up sales after it was accused by some investors of making a slow start. It closed its first deal on a property portfolio earlier this week.
The bad bank added it was working to cut its exposure to listed-property developers such as Colonial, in an operation dubbed "Bermudas".
Colonial's shares are owned by banks, which took it over after it struggled with debts in the wake of Spain's 2008 real estate crash.