Expats want to stay abroad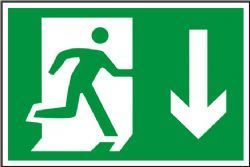 More than three-quarters of expats have said they want to stay abroad, and would not return out of choice, according to new research.
A study conducted by the deVere Group, which looked at a group of British expats, found that 77% would only give up their expat life if it became difficult to stay overseas due to health, family or financial reasons.
People living in global destinations including Bangkok, Cape Town, Dubai, Abu Dhabi, Hong Kong, Zurich, Nice, New York and Marbella were surveyed.
The top reasons people wanted to avoid returning to Britain were its poor climate, high crime levels and high cost of living, the Telegraph reports.
Nigel Green, chief executive at deVere, said these findings demonstrate that many people still dream of living and working overseas.
He added that whether people are drawn to a country because of its lifestyle or career opportunities, they seem to be more content there than they were in the UK.
"Most of those interviewed said that it would take seriously poor health, a personal financial crisis or a family emergency for them to even think about moving back to Britain," he said.
This follows research from Global Visas that revealed one-third of expats who move away from Britain end up returning sooner than they had originally hoped.
Indeed, the top reason for abandoning the expat dream were financial difficulties, with 62% of those surveyed citing this as their main reasons for returning home.
Meanwhile, 47% came back after suffering from homesickness, 44% cultural differences and 39% visa expiration. What's more, a lack of social interaction was cited by 27% of those returning to Britain's shores.
Despite this, the number of people taking the leap and leaving Britain for a life abroad appears to have risen over the past few years.
According to the UK's Office of National Statistics figures, 154,000 citizens emigrated long-term in the 12 months to September 2012. This was up 8% on the year before.