Spanish police bust Chinese illegal immigration ring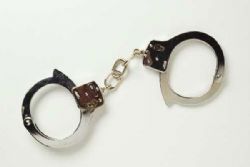 Spanish and French police have together arrested 75 members of a gang suspected of smuggling Chinese citizens into Europe and the United States, Spain's interior ministry announced on Saturday.
Of the total, 51 were arrested in Spain - including two believed to be the heads of the Barcelona-based people smuggling organisation in Europe - and the other 24 in France.
The gang is accused of offering false passports for between €40,000 and €50,000. Some of the immigrants ended up in the sex trade, the ministry said.