Spain asks EU to suspend visa requirements for Latinos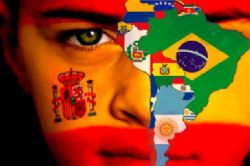 Spain has asked the EU to drop tourist visa requirements for Colombians and Peruvians, according to El Comercio.
According to the Peruvian daily, the Spanish PM has asked that the 2 countries be exempt from requiring tourist visas to visit the 26 countries that make up the Schengen Zone across Europe.
Should the request be approved, citizens of Peru and Colombia would be free to travel around Europe for a period of 90 days as tourists without being required to apply for a visa.
However, this would not give them the right to work in Europe.
PM Mariano Rajoy spoke with his counterparts in both Peru and Colombia over the weekend to inform them of his intention to present the plan to his European colleagues following the recent establishment of a free trade agreement between Europe and the South American Countries.
Peruvians did not need travel visas to enter Spain between 1959 and 1991