Spain complains to US over spying activities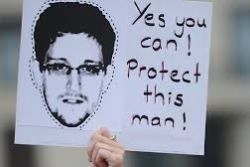 Spain's Foreign Ministry on Monday demanded "clarification and information" from the US Embassy concerning a report published in Der Spiegel that Spain was a target of secret surveillance by the Nation Security Agency.
According to a NSA document dated from April and seen by the German weekly, Washington put Spain - along with Germany, France, Japan and Italy - in a middle-ranking category among the countries where US intelligence agencies should concentrate their efforts.
US chargé d'affaires Luis G. Moreno met with the ministry's deputy director for North American policy, Luis Calvo. According to diplomats, the US official told Calvo he understood the "given reasons and concerns expressed" by Spain and promised to try to find obtain more information to show the Spanish government.
The document was reportedly part of the massive leak by wanted former NSA contractor Edward Snowden.
Der Spiegel said that the heavily secured US military compound in Griesheim, near Frankfurt, is where the NSA conducts a good portion of its surveillance. "Germany ranks somewhere in the middle on this priority list, together with France and Japan, but above Italy and Spain," Der Spiegel reported on its English-language website. US intelligence is interested in German foreign policy as well as threats to the financial system, the magazine said without mentioning what US intelligence was seeking in Spain.