Road accidents 'specific threat to expats' : WHO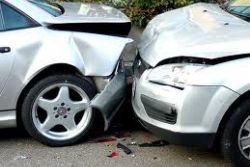 Road traffic accidents pose a major threat to expatriates, according to a new report published by the World Health Organization (WHO).
It highlights the fact that developing countries have some of the worst road safety records globally and poor medical facilities can exacerbate the problem.
What is more, expats are failing to ensure that medical repatriation is included in their specialist insurance policies.
This leaves them with the choice between accepting substandard treatment or paying high prices to be flown home in an emergency.
Drink driving; speeding; not wearing a helmet on a motorcycle; failing to wear a seatbelt; and not fitting child restraints in cars are the main causes of road casualties every year.
WHO reports that one million people die on the roads annually across the world and 1 in 7 countries have no laws to deal with these 5 specific hazards.
Emerging economies such as Brazil, India and China are attracting many expats, but they are also the worst destinations in terms of their safety records.
Margaret Chan, director general of WHO, said: "The only way to make roads safer is to have the political motivation to bring in effective laws and to make sure they are enforced.
"If this does not happen, road accidents will needlessly continue to exact a terrible toll of injuries and deaths. This is something most countries can bring about if they have the will."
In some countries three quarters of the deaths on roads are pedestrians or cyclists, the WHO report states, meaning safety measures favour those in vehicles over individuals outside of cars.
Road accident victims in Africa are one and a half times more likely to die from their injuries than those involved in incidents in Europe.
Unless governments across the world take action to change legislation then by 2030, road accidents are set to become the 5th leading cause of death.
Recommended Reading
• Spain and DGT to ban women and children from cars
• An acceptable number of deaths ?
• What to do after having a car accident in Spain