Spain's Eviction Law "Unconstitutional" : PSOE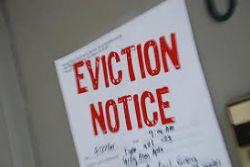 The Socialist Party (PSOE) is to present an appeal in the Constitutional Court against the law governing evictions introduced by Mariano Rajoy's government in May. The main opposition party will argue that the law was pushed through "fraudulently" and that its content goes against the basic rights of citizens laid out in the Constitution.
In total, the appeal lists 13 separate constitutional articles that the controversial legislation could breach, including the right to a home, the inviolability of the domicile, discrimination against minors and consumer protection.
The PSOE appeal has been launched on the back of a popular complaint by the Mortgage Victims Platform (PAH) protest group. An appeal can only be lodged in the Constitutional Court with the support of 50 deputies and senators, or through the Ombudsman's Office, which has yet to weigh in.
The Socialists have effectively adopted the text of the PAH appeal and "made the arguments their own," said the social movement, which still hopes to gain sufficient political support "on our own merit."
The text of the Socialists' appeal has the backing of its 110 deputies in Congress, with party leader Alfredo Pérez Rubalcaba at its head. "We have respected everything in the PAH appeal but with another foundation and another order," said PSOE housing spokeswoman Leire Iglesias. However, the PAH has accused the Socialists of "opportunism."