Tourism Leaders 'Key to Operation of Castellon Airport'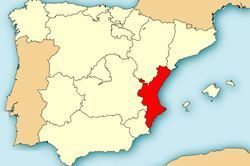 The Secretary of the PSPV for the Province of Castellon, Francesc Colomer, has argued that that Castellon Airport would be key to the development of tourism in the area, however, it is of the utmost importance that leader from the tourism sector are involved in the development and operation of the facility.
The PSPV hold that the Airport is key to consolidating the province as a tourist destination but that it should be the tourism sector who set the strategic line to follow.
The facility is currently awaiting an audit commissioned by the PP Regional Government of Valencia to analyze the areas of infrastructure requirement attention before the first flight can take place. By the admission of the current President of Aerocas, and Vice President of the Generalitat, Jose Ciscar, this is currently only "90% complete".
Just 2 weeks ago Ciscar also confirmed that the concession holder would be in a position to appoint a new management company for the airport by the end of the year.
Over recent weeks the Generalitat has been quick to quote various statistics of dubious provenance concerning the airport : One is that the facility will Welcome some 350'000 passengers within the first year at a cost of less than 2.5 Million euros to the Region. Another is that within 5 years this will rise to 'a minimum' of 655'000, and 'at zero cost to the taxpayer'.
Recommended Reading
• Castellon Airport 655'000 Passengers per year worst case scenario
• Castellon Airport to cost 2.5 Million in year 1 of operation