Booming Gibraltar fears new era of sour relations with Spain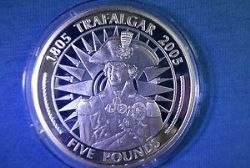 The people of tiny Gibraltar - a wealthy British enclave perched on a rocky outcrop near Spain's southern tip - have a tradition of griping about their big neighbour, which claims the territory as its own.
But the tetchy relationship has taken a sharp nosedive as an escalating spat over fishing has interrupted a decade of relative calm, igniting concerns that Gibraltar's tourism and port industries could be hurt.
From Spanish Foreign Minister Jose Manuel Garcia-Margallo's claim that "the party was over" for Gibraltar, to the enclave's Chief Minister Fabian Picardo comparing Spain's government to totalitarian North Korea, the rhetoric has turned ugly.
"I cannot remember anything quite so tense and language quite so vitriolic," said Bruno Callaghan, owner of Callaghan Insurance company in Gibraltar.
"They've set the clock back 50 years. Whatever happens now, the mistrust is there."
For Gibraltarians and the thousands of Spaniards that stream onto the British outpost every day for work, many of them to build new homes for this overflowing town of 30,000 people, there is a lot at stake.
It has seen its economy grow steadily since the 1990s, fuelled by online gambling operations and investment funds drawn to the low 10% tax on corporate earnings.
Across the border in southern Spain, many city halls are broke and battling joblessness as high as 40%. In contrast, Gibraltar has 3% unemployment, a budget surplus, and pays tuition for every youngster that gets accepted to a university in the UK.
Though Britain maintains a military base in Gibraltar, the territory is self sufficient. One in 10 vehicles in Britain are insured by Gibraltar firms, ships line up to fuel at its port, and 11 million tourists last year enjoyed its balmy weather, rare monkeys and hyper-British pubs festooned with Union Jacks.
Stand-offs with Spain in recent years have erupted over the handful of small commercial fishing boats from the neighbouring Spanish town of La Linea, which regularly cross into shared waters that Gibraltar claims it has the right to manage.
Then in July, Gibraltar dumped concrete blocks into a shallow part of the bay to form an artificial reef. About 30 Spanish fishing boats were circling in protest on Sunday.
Spain, despite having built similar reefs along its own coastline to renew fisheries, said it was an environmental disaster, and retaliated by implementing a sporadic "go slow" policy at the narrow border crossing, occasionally causing hours-long waits for tourists, workers and shoppers while agents meticulously searched cars for contraband.
Britain, which handles foreign relations and defence for the self-governing territory, is now demanding the European Commission urgently send a team of monitors to see whether the controls break EU law.
Spain says it will sue Gibraltarian authorities for environmental damage from the reef and has threatened to impose a €50 border fee on tourists, restrict air space or block the enclave's lucrative ship-fuelling business.
The diplomatic row has unluckily coincided with Monday's scheduled arrival in Gibraltar of British warships on their way to practice manoeuvres in the Mediterranean, leading right-leaning Spanish media to accuse Britain of military bullying.
ANCIENT TREATY
Spanish pride over Gibraltar has in the past been ruffled over far less. British royals now avoid visiting after Prince Charles and Princess Diana upset Madrid by spending part of their honeymoon on "The Rock".
When Gibraltar was admitted in May into the Union of European Football Associations, or UEFA, it was on condition that Spain and Gibraltar not directly play each other.
"It's astonishing that this type of measure has been taken that is usually reserved for cases of military tension," said Dennis Beiso, the Gibraltar team's liaison to UEFA.
The last shot fired over Gibraltar was more than 300 years ago when Spain ceded the territory to Britain in the Treaty of Utrecht, a document written in Latin that has proven tough to interpret on issues such as airspace and that has unenforced conditions such as that the British expel Jews from Gibraltar.
Gibraltar's Picardo says Margallo's rhetoric is comparable to the regime of Spanish dictator Francisco Franco, who shut the border in 1969. It was not completely reopened until 1985.
"We are in a new space where Spain has given herself no room for dialogue," Picardo told Reuters.
Britain has also alarmed Gibraltar in the past, especially when former PM Tony Blair's government in 2001 said it was willing to share sovereignty with Spain. Gibraltar held a referendum, in which 99% of residents said they wanted to remain British, a desire Britain now pledges to respect.
The Spanish Socialist government of 2004-2011 took a softer stance on Gibraltar, for example allowing flights to land at Gibraltar's airport for the first time. Gibraltar is so small that the airport's runway is crossed by a major road, on which traffic stops several times a day to let planes land.
But the election of the Partido Poular in Spain in late 2011, as well as the election of a harder line leader in Gibraltar around the same time set up an inevitable clash.
"Gibraltar does things to provoke Spanish pride, and Spanish officials react from the gut," said Julian Santamaria, a political scientist and former Spanish ambassador to Washington.
Political analysts and Spanish opposition leaders say PM Mariano Rajoy is stirring up trouble with Gibraltar to distract Spaniards from a major corruption scandal that has battered the PP.
The UK PM David Cameron has also talked tough on Gibraltar at a time when traditional voters on the right of his party are being lured away by the anti-European UK Independence Party (UKIP).
TWEETING BY THE BAY
Meanwhile, Gibraltarians are getting active.
Former boxer Kaelan Joyce, 30, has hundreds of followers on Twitter, where he regularly posts complaints about what he says are illegal fishing activities by Spanish boats.
A recreational fisherman who often takes his 19-foot boat out into the bay, he said he was frustrated that Gibraltar police warnings to the fishermen came to nothing.
"I'm trying to spread awareness. You have the Spanish government putting out anti-Gibraltar propaganda; they have much bigger means than Gibraltar," said Joyce, who has a Spanish grandmother.
Gareth Gingell, 26, who also has a Spanish grandmother, is also lobbying for the local cause. His non-profit organisation, Defenders of Gibraltar, leaflets tourists queuing at the border, urging them to lodge complaints with the EU.
"People were afraid to speak out before, but we have to highlight what's wrong. We can't be afraid," said Gingell, in a cafe in the town's Casements Square, teeming with British and Spanish tourists buying souvenir tea towels, eating fish and chips and shopping for duty-free perfume and alcohol.
MILLIONS OF CHEAP SMOKES
Spain, meanwhile, complains that Gibraltar is soft on money-laundering, contraband and tax evasion. All issues that Gibraltar insists it has cleaned up.
Spain says it seized 139 million illegal cigarettes smuggled in from Gibraltar last year.
Gibraltar has no sales tax, so cigarettes cost 60% of what they cost in Spain.
Just inside Gibraltar, within sight of Spanish customs agents, stands a small kiosk where a harried sales clerk sells cigarette cartons to a perpetual line of customers, many of whom stop there every day.
They tear open the cartons and distribute cigarette packs into their pockets, handbags and shopping bags, in an effort to get around the 4-pack limit for Spaniards.
"We all have to eat," said one woman who did not want to be named, hiding cigarettes in her baby carriage before she walked over the border to Spain. Each carton represents a profit of €2 on the other side of the border for smugglers.
Authorities in local towns are dismayed at the hard line from Madrid. The local shops depend on shoppers from Gibraltar and the local tour operators take Spanish tourists into the territory.
"Any confrontational atmosphere ... immediately means people (from Gibraltar) don't want to cross the border and invest in Spain or do their shopping here," said Gemma Araujo, mayor of neighbouring La Linea, who is from the ruling PP.
Read previous news articles concerning the recent conflict over Gibraltar by clicking the link > HERE <