Corvera Airport : More Promises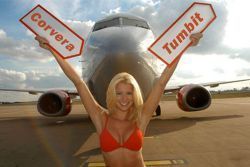 The Regional President of Murcia, Ramón Luis Valcárcel, commented last week how the process to appoint a new concessionaire at Corvera International Airport is due to begin "Immediately", and that it will be finalised "Before the end of the year" in order that the facility will be fully operational "In the early months of 2014".
Upon being asked if Aeromur were to be considered as potential managers of the airport, President Valcarcel explained that "Providing they can resolve their issues, as the competition is open to all who qualify".
It can perhaps only be assumed that this new was the 'Positive Statement' concerning Corvera Airport, which Murcia's Minister of Public Works and Planning, Antonio Sevilla, promised last month.
Further Reading :
Positive Statement about Corvera Airport to be made "Soon"