Paramount Murcia : "Significant Changes within 12 Months"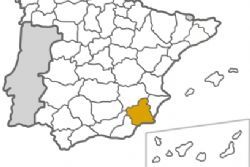 The Regional President of Murcia, Ramon Luis Valcárcel, has told members of the Spanish press how the Paramount Pictures theme park project at Alhama de Murcia is "going well".
In conjunction with the Regional Minister for Tourism, Pedro Alberto Cruz, he went on to say how despite having it's problems, there will be significant progress being made on site within the next 12 months.
Valcarcel would not be drawn on an article on the USA News Channel CNN last week which reported how 11 theme parks are scheduled for opening "soon".
Aside from Paramount Murcia (and assuming that it does open within the period which CNN considers "soon"), the only of the 10 other theme parks included on the list to be situated in Europe is that of Adventure World, Warsaw, Poland.