Charity aids more Spanish than Immigrant families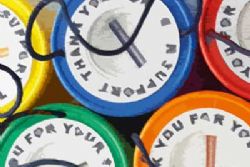 The 12-Monthly report from the Almeria branch of Christian Charity, Caritas, has revealed how food aid handed out to Spanish families last year outnumbered those to immigrant families - 4,652 compared to 3,844.
Details of the 38-page report were published by the Fides news agency and showed that together, Spanish and immigrant families received a combined total of in excess of 1 million kilos in food aid in 2012.
However, things may be about to slowly changed following the Bank of Spain's estimation that the economy shrunk by 'just' 0.1% in Q2 of 2013 - the slowest quarterly contraction in more than 2 years.
However, the ongoing financial crisis has resulted in record levels of unemployment and although the number of registered jobless has fallen in the last 5 months, the unemployment rate is expected to remain above 25% for the next 5 years.
A total of 62,108 families and 31,485 individuals turned to Caritas for assistance last year, mainly requesting food, clothing, medicine and child support.
Recommended Reading
• Caritas : Aiding Spain's new poor
• How to Guide : Benefits in Spain and the 'Ley de Dependencia'
• Unicef reports on Child poverty in Spain
• Spain retail sales fall, Child malnutrition increases