Brit visitors to Spain up 3.4% as Gibraltar fight escalates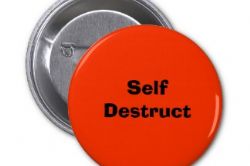 Spain's Ministry of Industry, Energy and Tourism have confirmed how tourism for the month of July was up 2.9% on the same period last year.
In a report released earlier this morning, the Ministry went on to show how a total of 7.9 Million Foreign visitors arrived in Spain last month, representing the highest number seen since July 1995.
Of this number, the highest percentage of all visitors were Brits, making up 23.2% of the total - increase by 3.4% on July 2012.
The French tourists came 2nd with 16% (2.2% increase), closely followed by the Germans with 15% (+/- 0%) and Italians at 14.5% (-8.7%).
Andalusia, Valencia, Catalonia and the Balaerics remained the most popular destination for visitors, as in previous years.
With Tourism representing what is possibly the one glimmer of hope in the Spanish economy, and with the British contribution representing one-quarter (and growing), it is perhaps ill-advised of Mariano Rajoy to continue with picking a fight with the UK over Gibraltar ?
Read previous news articles concerning the recent conflict over Gibraltar by clicking the link > HERE <