Spain's trade deficit plummets in June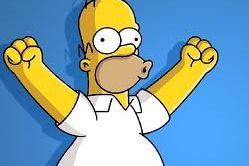 Spain's trade deficit decreased significantly in June, as a growth in exports helped to pull the economy out of a year-long recession.
The country's trade deficit stood at €106.7 million by the end of June, falling form the €2.7 billion deficit registered in June 2012, according to a report by the Finance Ministry.
Exports grew by 10.5% throughout the months, with an increase in both sale prices and volumes, while imports fell by 2.8%.
The latest data could suggest that a long period of economic contraction is coming to an end.
Spain's economy has been in recession twice in the last 5 years, pushing the unemployment rate above 26%, but lately the contraction has tempered. Spain's National Institute of Statistics (INE) recently reported that GDP decreased 0.1% in Q2 compared to Q1, which saw a bigger decline.
Along with Tourism, the growth in exports has been the saving grace of the Spanish economy.
In the first 6 months of 2013, exports grew 8% to €118.72 billion, while imports fell 3.2% to €124.55 billion, which has helped lower the trade deficit in the first half of 2013 by nearly 69% to €5.82 billion compared to the same period in 2012.
The decrease in the trade deficit means that Spain's economy overall will need less money from abroad to finance itself, a sign of increasing economic health.