Panther on the loose in Almeria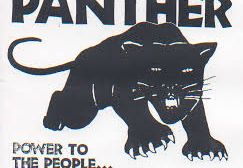 Sky News has reported how a number of residents of the town of Berja, Almeria, have reported seeing a large black cat-like animal.
According to expert's interpretation of eyewitness reports the animal is thought to be Black Panther.
The cat was seen by farmers early this morning and search coordinators have subsequently installed a number of cages and special cameras in attempt to track and trap it.
Jacinto Navarro, an Environmental Officer for the Junta de Andalusia believes the Panther to be a pet that has been released into the wild by it's owners, however no reports have been received of any such animal going missing.
'Black Panthers' are actually Leopards with a rare genetic mutation whereby their skin pigmentation differs from 'normal' Leopards. Whilst attacks on Humans are rare, the team of 6 is urging the public to take care until such a time when the cat has been caught.