Spain 'could be' 3rd most visited country in 2013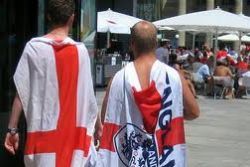 A representative of the United Nations World Tourism Organisation yesterday estimated that Spain was on track to be the 3rd most visited country in the world in 2013.
UNWTO Secretary General Taleb Rifai went on to say how Spain - currently in 4th place - could soon overtake China due to increasing visitor numbers choosing Spain, and decreasing levels in China.
Data released earlier this week by the Ministry of Industry, Energy and Tourism for the first half of 2013 revealed how Spain welcomed 34 million of foreign visitors, representing an all-time record for the country, and a 3.9% increase on the same period in 2012.
The increase in popularity with Spain was explained as being due in part to a decrease in visitor numbers choosing Northern African countries for their holidays due to prolonged political uncertainty, whilst the economies of the USA and Europe have swayed visitors away from China.
Rifai expected that Spain "will continue to be the 2nd most important tourist destination in terms of receipts", which increased by 6.6% to reach €24.416 billion between January and June 2013 when compared to the same period last year.
Meanwhile, Spain's National Institute of Statistics (INE) yesterday published a report detailing activity at the country's Hotels, showing growth of 0.5% in July 2013 compared to July 2012, reaching a total of 37.6 Million room nights.
The INE explained the increase as being due to to overnight stays of foreign tourists, which increased by 1.4% to a total of 25.1 million overnight stays, while those of domestic tourists were reported to have fallen by 1.4% to 12.4 million.
Recommended Reading
• Brit visitors to Spain up 3.4% as Gibraltar fight escalates
• Spain's total Tourism expenditure up 6.6% 2013 to date