Campaign launched to encourage more expats to vote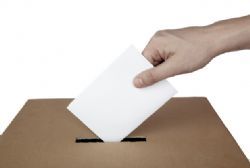 Fewer than 20,000 expats are registered to vote in the UK, even though a large number are entitled to do so.
Under the current regulations, Brits are able to vote in domestic elections provided they have lived in the UK sometime in the last 15 years.
This year, though, will see the launch of a major campaign to encourage more Brits to participate in the democratic process at home, regardless of how it influences their day-to-day lives.
It is hoped that the campaign will lead to an increase in the number of registered expat voters in time for the next general election in 2015.
What's more, it has been suggested that people living overseas could also qualify for a referendum on Britain's future (or lack of) with the EU.
To this end, the Electoral Commission is currently drawing up plans to focus on those people who continue to use email accounts that were first created while in the UK.
Spain and Australia, each of which is home to around one million British expats, are being targeted by the campaign, as is France, which houses around 500,000 British nationals.
Other countries that are being targeted by the campaign include the US, New Zealand and South Africa.
Speaking about the current predicament, Conservative MP Geoffrey Clifton-Brown said: "It is pretty poor that these people are disenfranchised.
"If three million people were disenfranchised for a particular reason in this country, there would be an awful row about it."
Prior to the election in 2010, a similar campaign was launched and eventually led to the downloading of an additional 40,000 overseas registration forms.
It has been suggested, however, that the issue of overseas voters has taken a political turn, with some so-called experts suggesting that it favours a particular party.