El Corte Ingles's profit plunges 18%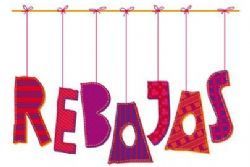 Privately held El Corte Ingles said on Sunday its 2012 profit fell 18% and revenues fell nearly 8%, hit by a persistent recession which has taken unemployment to more than 26%.
Group sales at Spain's only department store chain, a bellwether for the economy with revenues at more than 1% of GDP, fell to €14.5 billion and profit to €171 million.
Last year El Corte Ingles, which sells food, clothing and household goods, introduced a cheaper, own-brand range of food.
Other food retailers have been quicker to implement price-cutting strategies and last year unlisted supermarket chain, Mercadona, saw sales and profit rise 7%.
Earlier this week El Corte Ingles, also one of Spain's largest employers with nearly 97,000 staff, said it had reached a deal to refinance 75% of its €5 billion debt.
The group is still planning to issue €500 million in bonds to complete its refinancing, a source at the group said.