Castellon Airport Forgets Refuelling Facilities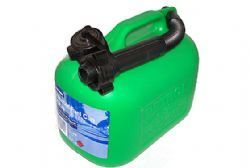 Despite recent promises that Castellón Airport is only awaiting the completion of a few minor formalities before officially opening, it has been revealed how yet another oversight is threatening to delay the facility becoming operational.
Incredible as it may seem, it has now been reported how the airport is currently lacking the required facilities to enable the refueling of aircraft.
Construction of the airport was modified to allow for a longer and wider runway than initially planned, and did allow for the provision of a fuel storage tank, but it now seems that for whatever reason this never actually happened.
Work at the airport was interrupted following a breakdown in relations between Aerocas, the owners of the airport, and the then construction and management team, Airport Concessions. The conflict resulted in Airport Concessions being released from their contract and successfully claiming up to 128 Million Euros in compensation from the Regional Government of Valencia.
This latest revelation follows a recent announcement by Jose Ciscar - the President of Aerocas and Vice President of the Generalitat - that Castellon Airport "will not see passenger numbers fall below 655'000 per year, and flights not fall below 6'400 per year", whilst at the same time "costing the tax payer no more than 2.5 Million Euros in the first year of operation", and falling to "zero cost within 5 years".
Why has it taken until now to notice this deficiency, and How Many similar surprises are out there waiting to be discovered ?
Read further Castellon Airport news by clicking the link >> HERE <<.