Spain bans exports to Gibraltar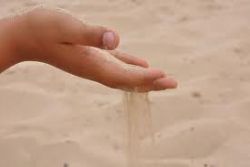 The row between Spain and Gibraltar escalated, with Spain being accused of introducing a ban on the export of construction materials destined for use on the rock.
Gibraltar claimed that Spain was "denying export permission" for rock, sand and aggregate destined for building projects, and has threatened legal action and an official complaint to the European Commission if the "illegal and anti-European" restrictions are not lifted.
The Claim comes after the UK's Foreign Secretary William Hague met with Gibraltar's chief minister Fabian Picardo to discuss the on going conflict with Spain.
The Government of Gibraltar released the following statement : "HM Government of Gibraltar notes that the Spanish authorities are now denying export permission for the supply of rock, sand and aggregate destined for projects in Gibraltar.
"The Government of Gibraltar has already identified alternative sources of supplies and will shortly be finalising these alternative arrangements.
"As a result, there should be no delay to the envisaged works on any project as a result of these illegal and anti-European restrictions
"The chief minister, the Hon Fabian Picardo MP, will raise also this issue with the Foreign Secretary, in addition to the many other instances of illegal action being taken by the Spanish government at the frontier and at sea.
"Legal action and the necessary complaints to the EU Commission will follow if the restrictions in question are not removed."
The Foreign Office said today's meeting between Mr Hague and Mr Picardo was "reaffirming the strong bonds between the UK and Gibraltar and the UK's commitment to stand by the people of Gibraltar".
Read the timeline of the recent conflict over Gibraltar by clicking the link > HERE <