Carrefour sees profits slide over Spanish downturn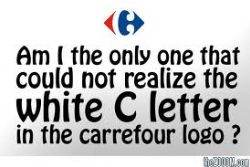 Carrefour, the world's 2nd-largest retailer, reported a sharp improvement in profitability at its core French business as a turnaround plan started to pay off, raising hopes it can do the same in ailing southern Europe.
Carrefour has struggled for years in Europe, partly due to a reliance on the hypermarket format it pioneered as time-pressed customers shop more locally and online and buy non-food goods from specialists.
The Group announced today how its first-half recurring operating profit rose 4.9% to €766 million, just below the average forecast of €771 million in a poll of 6 analysts.
However, whilst profits in France improved by 2.8% of sales, profits in Spain and Italy stood at 0.4% of sales, and were dragging the average down to 3.4% across their European stores.
Recommended Reading
• Average Household Spend in Spain Down in 2012