Gibraltar issue could scupper Spain Olympic bid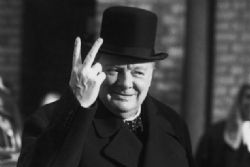 It has been suggested that Madrid's bid to host the 2020 Olympics may be scuppered due to Spain's recent action over Gibraltar.
Spain is due to make it's final presentation to the International Olympic Committee in Buenos Aires next week, where it is expected details of the 1.5 Billion Euro proposed investment will be showcased.
However, with more than 25% of the 104 IOC Members with voting rights on the issue being members of the Commonwealth, feelings are that the recent tensions between Spain and the UK over Gibraltar may put the Spanish bid in an unfavourable light.
However, it has also been suggested that some of the other candidates have also had similar problems to contend with : Istanbul has seen recent political riots, whilst Tokyo has been battling with the fallout from the Fukishima nuclear incident.
To what extend global politics plays its part in deciding the host city of the 2020 Olympics remains to be seen, but the general opinion seems to be that Madrid is far from being favourite.
Recommended Reading
• Gibraltar 'Conflict' News archive