Spain to boost railway safety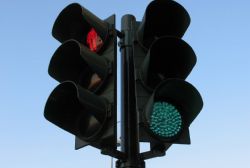 As of Friday, work will begin to fit the entire Spanish rail network with the advanced safety measures that were lacking on the section of track where an Alvia train derailed on July 24, killing 79 passengers and injuring hundreds more.
Public Works Minister Ana Pastor announced that signaling protocol and automatic braking systems will be set up on parts of the network with similar characteristics to the fatal curve at Angrois, Galicia, where the tragedy occurred. Essentially, this means stretches of line where extreme speed reductions in short timeframes are required. The new measures will be introduced on those parts of the network where the limit is more than 160km/h.
The accident on the stretch of line between Ourense and Santiago occurred when the driver entered a sharp turn at almost 200km/h, when the speed limit was 80km/h. Francisco José Garzón Amo remains the only person to have been provisionally charged in the investigation into the crash.
The driver admitted to police after the accident that he had been on the telephone seconds before the Alvia from Madrid to Ferrol came off the tracks.
However, the investigating judge subsequently cast his net further and ordered state railways manager Adif to provide a list of names of those employees responsible for safety on the fatal stretch of line. Adif on Thursday provided that list to Judge Luis Aláez.
Adif did not say how many people were on the list, or give any details on its contents. "The information that will be submitted is what the judge asked for. It is nothing more and nothing less than that," said Pastor.