Skyscanner eyes Spanish aquisition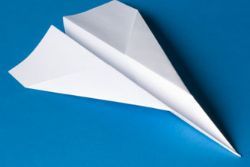 Newspaper Scotland on Sunday has reported how flight ≠comparison site, Skyscanner, is in talks about an acquisition in Spain.
The Edinburgh-based flight comparison website is understood to be close to completing a deal with a Barcelona based company.
Earlier this year CEO Gareth Williams confirmed that the company was open to considering any opportunities which might present themselves.
There were no further details of the target company, though it is understood talks are at an advanced stage.
Skyscanner, launched in 2003, aquired Oxford-based Zoombu in January 2011, a point-to-point travel business that specialised in linking up airline, bus and train timetables. Founders Rachel Armitage and Alistair Hann, who set up the business in 2008, moved into key roles at Skyscanner.
Recent figures show the company's pre-tax profits increased to £11.02 million, from £4.1m in the previous 12 months, as turnover soared to £33.5m from £21.4m. The firm employs 250 staff and has announced plans to double the workforce over the next year as it increases its overseas business.
Earlier this year Skyscanner announced plans to enter the United States flight search market by opening an office at Miami, Florida.
The American office is the third global hub for the company, following sites in Beijing and Singapore. Having captured a large slice of the Asia-Pacific market, Skyscanner is now targeting customers in Latin America.
The expansion will also put it head-to-head with US industry leader Kayak Software, the Connecticut-based firm that was acquired last year by American online travel search giant Priceline.com for $1.8 billion (£1.1bn).
Skyscanner's website is managed in 30 languages across 40 countries and its mobile apps have been downloaded more than 20 million times.