Spain new car sales fall 18.3 pct in August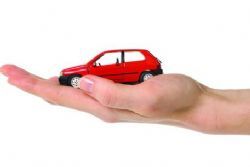 Spanish car sales dropped 18.3% year-on-year in August after rising by almost 15% in July, car manufacturers' association Anfac said on Monday.
August's figures were impacted by a jump in car sales in the same month last year ahead of a 3-percentage-point rise in value-added tax in September and due to calendar effects, Anfac said.
Some 38,872 cars were sold in August and the association said a government subsidy scheme for the purchase of new vehicles would mean a probable rise in September.
Recommended Reading
• Spain to extend Government car subsidy scheme
• Gov't subsidy boost Spain car sales for July