More Chinese buying property in Spain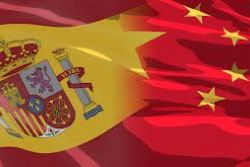 Today's online European edition of China Daily has reported an increase in the number of Chinese nationals purchasing property in Spain.
The newspaper cites information provided by Chinese language website www.eulam.com that prior to 2008 the majority of Chinese buyers were either shop owners or business people, however today the majority of buyers are employees rather than employers.
The daily went on to report how the most popular properties are priced around €100,000 - under the €160,000 threshold where non-European buyers would be granted temporary residency - and located in 'lower end' residential areas of the capital.
Suburbs of Madrid such as Usera, Vallecas, and Carabanchel were particularly popular due to their convenient location to central Madrid and their good public transport infrastructure.
Recommended Reading
• Spain set for Chinese tourism explosion
• Spanish property snapped up Russian and Chinese buyers
•
Spain to award Residency to buyers of luxury property