Coke Spain in offensive Tweet claim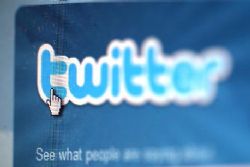 Coca-Cola is facing a potential PR nightmare in Spain after one of it's senior executives made a number of ill-advised and allegedly offensive comments.
The President of Coca Cola Spain, Marcos de Quinto, tweeted via ' @MarcosdeQuinto ' mocking the efforts of conservative groups such as 'Hazte Oir', when they spoke out last week to call a halt to TV shows which denigrated women.
"God save us from groups like 'Los Guardianes de la Fe' ('The Keepers of the Faith') who tell us what TV show to watch, what book and newspaper to read, and what party to vote for"
de Quinto's tweet was by way of response to critics who had slated Coca Cola for refusing to withdraw their sponsorship of Telecinco's "Campamento de Verano" realitity TV show, which recently showed a female contestant participant stripped to her underwear and bathed in chocolate against her will, whilst other participants licked the chocolate off her.
This particular episode helped spawn the "Hazte Oír" campaign, which succeeded in having advertisers such as McDonalds, Burger King, Orange, ING Direct and Minute Maid withdraw their sponsorship, however Coca Cola continued to support the show.
"If the price to pay in order to keep you from not drinking Coca Cola is that I have to think like you, I'd rather you don't drink it. Seriously... My apologies if not yielding to your claims has upset you. Best regards," de Quintos followed in a further Tweet.
The President went on to criticize the group, accusing it of hypocrisy and demanding it clarifies its position on abortion and gay marriage, and that he was not against Christians or Christianity – but against a mafia sect so radical that other Christian groups have distanced themselves from them.
Officially, Coca Cola has chosen to remain outside of the controversy.
last week Archbishop José Ignacio Munilla, Bishop of San Sebastian, condemned de Quinto and spoke of his decision "to drink only water until the situation is resolved", adding that the president of Coca Cola Spain "has made a big mistake and should be rectified."
Telecinco were quick to offer an apology for airing the offending episode of the TV show.